Advertising Disclosure: This post includes affiliate links. For more information, please see our Privacy Policy and Disclosure.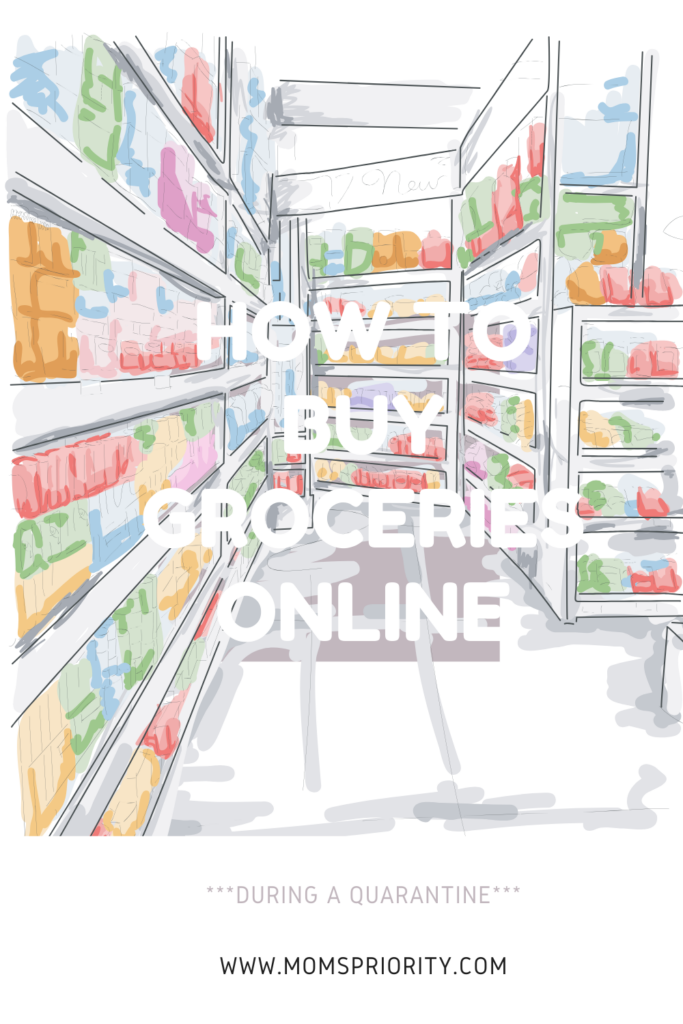 During this time of quarantine and social distancing with Covid-19, everyone is looking for safer ways to shop. We don't want to unnecessarily risk our health, but we obviously need food and other items to live and be comfortable. The problem is: all of the retailers are overwhelmed, online and in stores. Everyone is eating and living at home right now. Delivery and pickup windows are limited, as is product availability. As an experienced online grocery shopper, I would like to share with you how to buy groceries online during quarantine.
Plan Ahead
Probably the biggest takeaway is to plan ahead. Because you may have to wait several days to get the items you need, you need to plan ahead. This is hard for many of us. Think about what items you need for meals. Honestly, cooking three meals a day at home has been a big change for me and our house, but we are adjusting (most days) and I am thankful to have the food at home to cook with. We are adding recipes to the Mom's Priority website to help you find new recipes to eat at home.
Go for Healthy
Secondly, aim for healthy meals and snacks. Now is the time to spend the extra money and time on healthy fruits and vegetables. Our bodies need good nutrition to guard against this virus and other ailments to good health. With all of the extra time, we have expanded our vegetable and herb garden this Spring. I am looking for ways to incorporate more vegetables especially in our meals.
Be Patient
Third, be patient and realize that you will probably not get everything you need in one shopping "trip." Items are out of stock in some stores and not in others. This shouldn't last forever, but for now, you may need to shop multiple online retailers to get the items you need. Also, allowing for substitutes on items is a good idea right now.
Online Grocery Options- High Service
If you want to order online and have someone do the picking in the store for you, these are your best bets. Buy groceries online during quarantine with these companies.
Instacart
Instacart is a service that will pick up and deliver groceries from major stores, such as Publix, BJ's, Costco, Aldi, etc. Once the order is placed, an Instacart shopper in the area will make the grocery run for the customer. Wait times with Instacart are typically about 2 days. You can purchase a $99 annual Instacart membership that will allow free grocery delivery for orders over $35. I would also consider that you may pay more for items bought through Instacart, and you should expect to tip well in this time of Covid19. Some items will be out of stock in the grocery stores, and you can give directions to your shopper as to allow substitutes.
Walmart Grocery and Curbside Pickup
When you use Walmart Grocery, you reserve a pickup time slot (do this first thing, before you go through the website to "shop", to make sure a reasonable time slot is available) , then you order your items online through their website or app, and decide whether to allow substitutions or not. Once you have ordered your items, a day or two later you can go at your appointed time, pull up to the curb at your local Walmart (over 3,000 locations in the U.S. currently handle pickup services), and a Walmart associate will load the items into your car.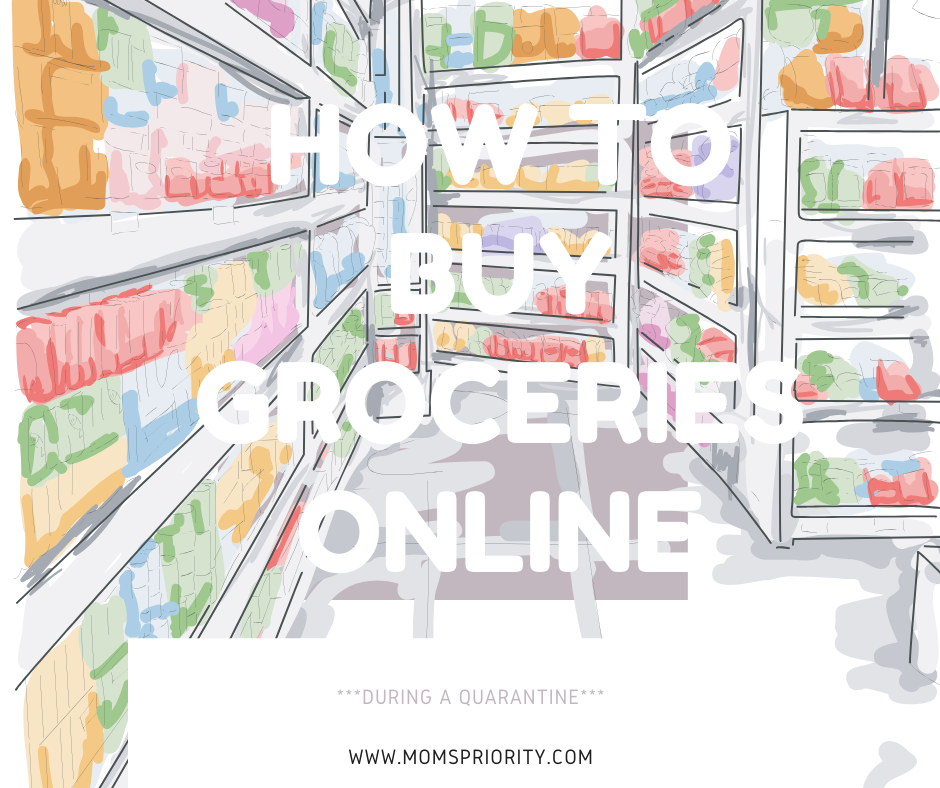 Online Grocery Delivery via Mail
For online grocery, we buy perishable items and toiletries as much as possible online and have them delivered to our house. Pantry items, toilet paper, paper towels, toiletries, all are purchased online when available, and delivered right to our house. We use walmart.com, samsclub.com, and Amazon home page
'>Amazon has millions of grocery items, some delivered next day and some through their Whole Foods subsidiary. Try Amazon Prime 30-Day Free Trial
'>here.
Samsclub.com
Sam's Club is a great place to purchase bulk toiletry and nonperishable food items. Also, you can schedule in-store pickup of your online order, but getting a time for pickup may be tricky right now.
Other Online Grocery Options
There are many other smaller delivery services available, more than we have time to go into here. Retailers like FreshDirect, Shipt, Postmates, Thrive Market, Peapod, Sun Basket, and Boxed, among others, are great to check out for niche, gourmet, and organic items. You can see that we have been covering online grocery for many years, and this difficult time for us all is causing us to change habits and shop online for groceries. As the times continue to evolve check back here for more updates on how to safely and affordably shop for groceries online. One last thing, if you are new to online shopping, make sure you read this to keep your credit card information secure. Stay safe and healthy!