Always check here before making a purchase online to make sure you aren't missing any deals.  We update this page regularly with promo codes and specials and links that help save money on items moms purchase, so check here before you shop online!  It's never been a better time to shop online for food items and home supplies.  Therefore, don't miss the deals below for Walmart, Sam's Club, and Amazon.  Recently, we have added promo codes and specials for home maintenance items, like refrigerator water filters, home security systems, and appliances.  Make sure you check these out at the bottom of the page.  Additionally, travel is coming roaring back, and we have links to travel providers like Hilton.  Finally, we have great websites offering creative gift ideas for friends and kids, so see all of these below.  
Promo Codes and Specials Online Shopping
This page contains affiliate links.  For more information, please see our Privacy Policy and Disclosure.
---
Online Grocery Shopping and Home Supplies
Walmart: 
---
Sam's Club
---
Amazon
---
Clothing, Accessories, and Gift Items
Macys: Easy way to shop for clothing, shoes, and makeup with extremely fast delivery.  Use your Macy's card and Macy's account for more deals that are automatically in your online account.  Free delivery if you are Gold member.
---
Tervis:  Made in American Tumblers and gift items
---
Vera Bradley:  Beautiful gifts, bags, and accessories
---
Vera Bradley Outlet:  Limited-time Online Outlet events allow access to hard-to-find patterns and exclusive discounts not available anywhere else!
---
Etsy:  Handmade and vintage items
---
Beau Coup Swoozies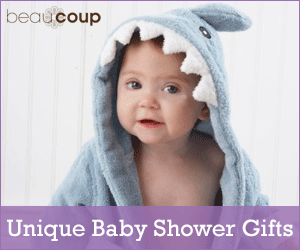 Free Shipping orders $125+
---
Home Furnishings and Decor
Overstock.com – Brand name products at low prices
Overstock.com – Deal of the Day! (Valid each day @ 7 AM MST)
---
LNC Home:  Beautiful lighting, rugs, furniture, and other home decor items
Best-selling chandeliers with an additional 20% off when the order value exceeds $800!
---
Kids and Pets
Lego Online
Our kids LOVE Legos, and as parents, WE LOVE the way Legos spark the creativity and imagination in our kids, proving early on that if they can envision it, it can become reality!  The official Lego shop has a plethora of ideas for making dreams become reality in the world of toys.

---
Budget Pet World:
---
Aden and Anais: 
From their best-selling swaddles to their smart, stylish baby clothing, aden + anais is loved worldwide for creating soft, premium baby essentials in cotton muslin. Their signature prints and smart designs make them a must-have for every little one.
Shop The BIG Winter Sale at Aden & Anais and Save Up To 30%.
---
Family Travel
---
Home Maintenance and Utilities
Smart at Home:  home automation systems
---
Every Drop:  Water filtration 
---
Maytag (Whirlpool Corporation) : kitchen and home appliances like refrigerators, washers and dryers
---
Advertising Disclosure: This page includes affiliate links.  For more information, please see our Privacy Policy and Disclosure.