Advertising Disclosure:  This post contains affiliate links. For more information, please see our Privacy Policy and Disclosure. 
---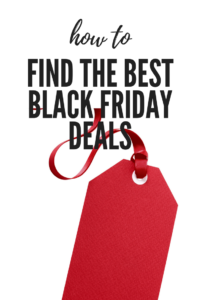 Black Friday is less than a day away!  Get ready to find the best black Friday deals, possibly the best this Christmas season!!  Retailers have been planning on this week all year because this is when the bulk of Christmas shopping will happen this year.  Peak Week starts the Monday before Thanksgiving and goes through the following Monday, referred to as Cyber Monday.  * Black Friday is a term almost used to describe this entire time period for many retailers.* I like to think of getting this task complete (or close)- Christmas shopping- so we can all enjoy Thanksgiving and Christmas together a little more.
Back to Black Friday shopping, get your lists ready!  I do believe you will find some great deals this week if you are ready to make a purchase.  If you have any questions about securely shopping online, read this post to shop smart online this Christmas season.  We want to help you find the best Black Friday deals online and in stores so check Mom's Priority daily for updates.
Best Black Friday Deals
We will be updating our list of deals daily as we receive them from retailers here on the Black Friday Deals page, accessible from the main page.  You may want to bookmark this page.
Here are a few tips to save money this Christmas season:
You need to remember to check prices before you buy.  Even though a retailer claims to be offering a great price on an item, that doesn't mean it is the BEST price.  One great website resource to check Amazon prices is https://camelcamelcamel.com .  This is a legit site that does behind the scenes work for you.  You can even sign up for price drop alerts if you are shopping Amazon and need to find a particular item.
You should review the Black Friday Ads for major retailers below, which are linked below for your convenience.
Department Store Black Friday Ads
Black Friday 2018 is coming November 23!  Retailer giants like Amazon and Walmart have already begun their deals of the day and door busters, with more coming each day.  Here is a list of the bigger department store Black Friday ads we have so far.
More Black Friday Tips
Use promo and coupon codes whenever possible.
Note retailers that price match, and ask for a price match if you find an identical item at another store.
Consider a free trial of Amazon prime just for the holidays for the free shipping benefits. Try Amazon Prime 30-Day Free Trial.
Always keep your budget in mind and think about creating a Three Gift Rule to keep the focus off all of the gifts.  See our post about the Three Gift Rule here.
These are just a few of the ways you can find the best black Friday deals this week.  Good luck!!