Advertising Disclosure: This post includes affiliate links. For more information, please see our Privacy Policy and Disclosure.
Greatest Gift of His Rest
2020… a year like no other! Back in March, when this whole shutdown started, I distinctly feel God telling me it's time to rest. I don't mean rest entirely, but rest in Him, rest in His faithfulness and goodness, His provision and His mercy. It has been quite a year, but He has brought us through until now!
2020 into Focus
Christmas is soon upon us. We celebrate Thanksgiving this Thursday, whether with our families physically, virtually, or in spirit, and we need to wrap this year up with a renewed focus on our Creator. 2020 needs to put our lives into focus, which I suggest, may be why God allowed all of these things to happen?
I am in my office, looking at page traffic on Mom's Priority, and a popular page is a product for Ann Voskamp's Greatest Gift set. It has been around a few years, but I'm looking at it now, and I think the time is right for our family to renew our focus on Christ.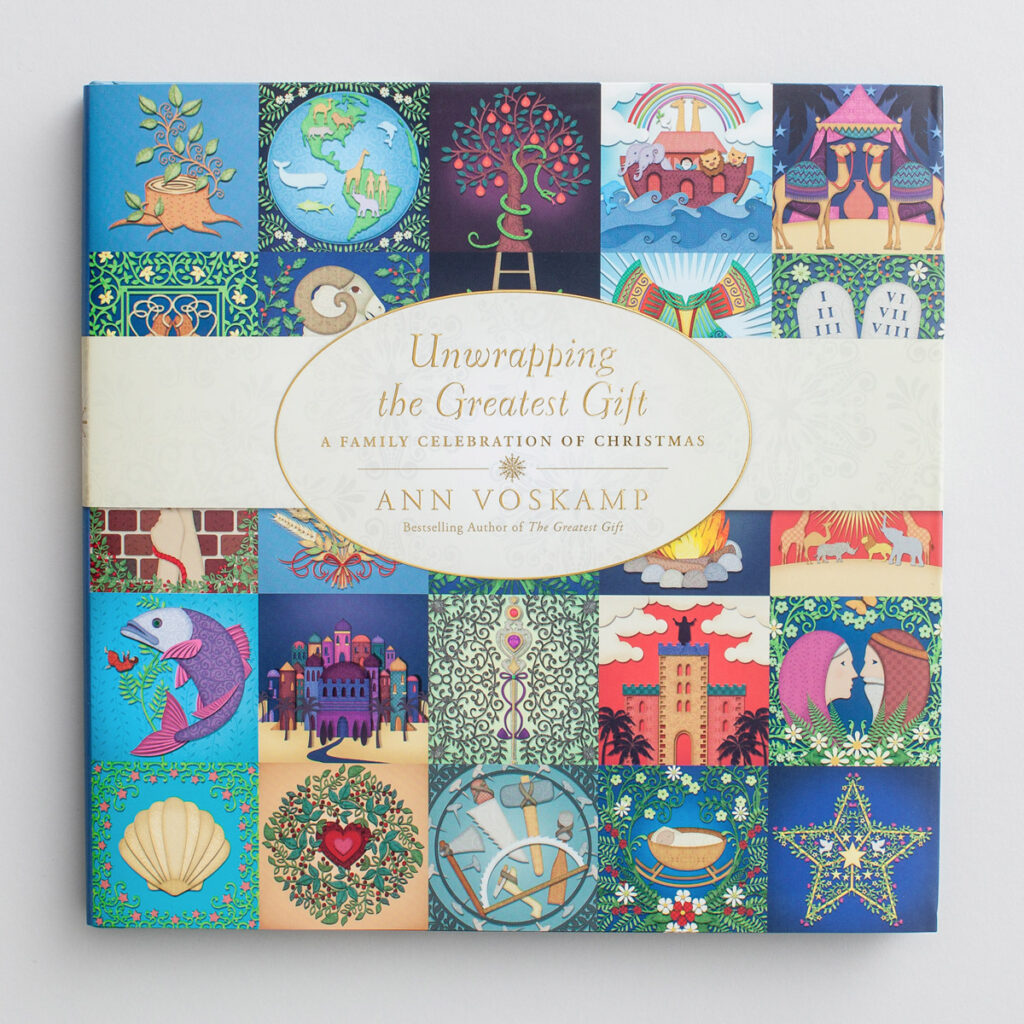 Greatest Gift Advent Devotional
We have a tradition to read a Bible verse relating to the coming Christ every day in December. The Bible verses are clothespinned to a strand of garland strung along our bannister. As we take turns reading the verses, we take an Andes mint as a reward (usually just for our son- he is the only one who really appreciates them!). It's just been a fun tradition and Bible reading time for our family for Advent. Maybe we miss a night or two and read several at a time- we're not super strict about it. But, that time, coming around the table to read the Bible…it's holy and I hope the tradition sticks with our kids and they pass it down to their families.
Advent Traditions
Anyways! This Greatest Gift book and set… it hit me this morning and I think we need to get it, to go along with our Advent tradition. Our kids are getting older and it is somewhat juvenile, but the message of God's sovereignty…how he cared for us and planned it all before even Jesus came along, way back in the Old Testament… I want to reflect on that before our kids are grown!
Advent in 2020
Our church routine has not been what it used to be, and maybe you are in a similar situation. As parents, we still have the most important responsibility to teach all of these eternal things to our kids! (Deuteronomy 5:6-9) Here is the link for the booklet and devotions (from DaySpring) or here for the devotional book (from Amazon) if you are interested in this advent devotional as well. Just enough time to get it here before Advent begins! There are plenty of other great devotionals out there. I'd love to hear what you are planning for Advent this year! Send me an email or comment below!