Advertising Disclosure: This post includes affiliate links. For more information, please see our Privacy Policy and Disclosure.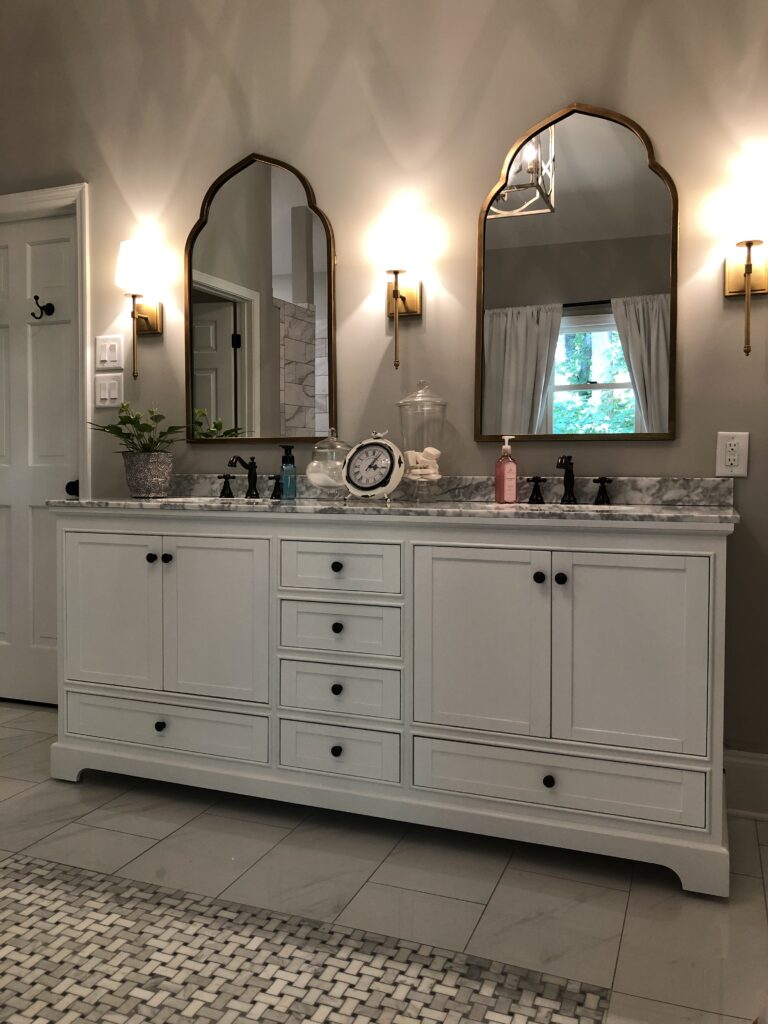 Who else loves to stalk Zillow and realtor.com for home listings? It can't be just me! For years now, we've talked about buying land and having "land and horses." We were always held back with nothing for sale or reasonably priced in our excellent school district. We loved our house and we loved our neighborhood too, and didn't want to leave the community.
For 2 years of that time, this house on 15 acres that we live in now sat for sale and empty for at least 6 months of that time. It said "well-maintained" but I beg to differ! It has "good bones" seems more appropriate. I saw it for sale in the perfect location- right outside the neighborhood in our growing area where large tracts of land are becoming rare. Every time I saw it, though, I prayed, "please, God, no!" because it needed SOOO much work. I am not kidding, and long story short, we got that house after 2 years of watching it sit on the market! We set out to create the perfect master retreat before we moved in.
Gracious Space
I wake up thankful every day! It still needs so much work to bring it up to date and the exterior is not pretty (yet!), but these woods and trails on these 15 acres, the pasture we are building out front for the horses, and all of the beautiful nature and peace and SPACE we have now to move around- it definitely has my heart.
How to Create Your Perfect Master Bath Retreat
Before, I shared the master bedroom remodel– you can read about it here. Today I want to share with you our elegant master bath remodel. We took elements we liked from our last home's bathroom remodel and used it again, because we moved before we could really enjoy that room. Here are 5 Tips to creating your perfect master bath retreat!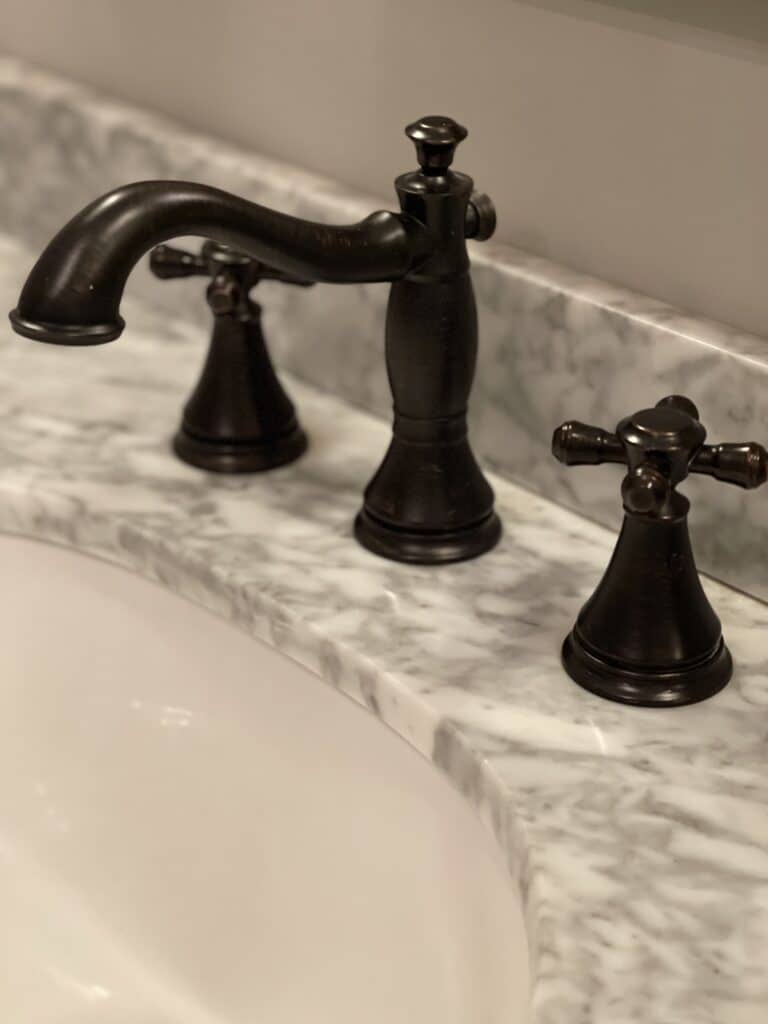 5 Tips
Incorporate Items From Places You've Been Together – It really does bring back good memories of times we spent in different places. You should try it in your home! We added a tile rug like we saw in a hotel in North Carolina, and a chandelier we found in Florida. You can try to recreate what you saw or buy an item while you are there.
Choose Calming Colors and Décor – For the bathroom, we opted for no signs that we have to read or intricate photos of people. Instead, calming artwork, elegant sconces and mirrors, and muted colors.
Collect Design Ideas and Plan in Detail First – I love to look at designer magazines, pinterest and Instagram. Find styles you like and follow them. Mom's Priority has a full board of décor pictures on Pinterest from talented designers.
Find thick, micro-wicking towels, rugs, and robes for luxury and clean. Some of my favorite towels are from Macys- Hotel Collection. I also like TJ Maxx and HomeGoods for these items.