Advertising Disclosure: This post includes affiliate links. For more information, please see our Privacy Policy and Disclosure.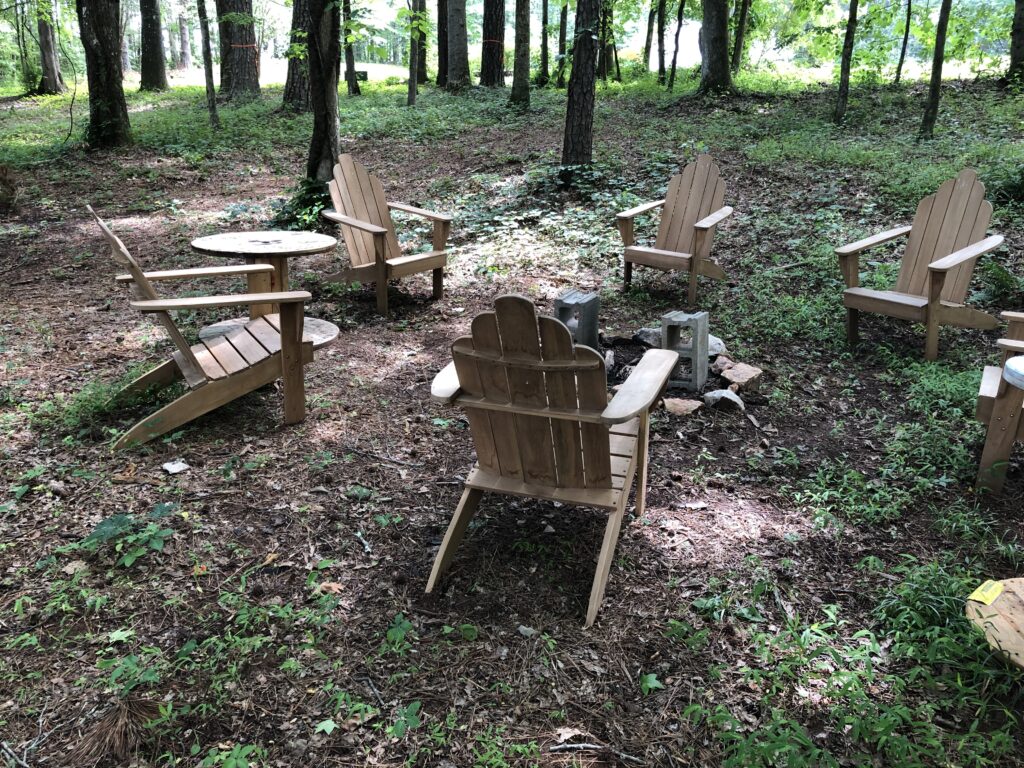 One of our favorite spots to gather is the backyard fire pit. Settled under large shade oak trees, this spot is peaceful and with all of the shade, much cooler than the rest of the property. We like to roast marshmallows and make smores, and have even cooked dinner over this fire pit! We can sit and stay awhile because the chairs are so comfortable.
Adirondack Chairs
I want to make memories with our friends and family that last, and this has been a great spot for that already, since moving here six months ago. We didn't bring the old Adirondack chairs from our other house because even though they were teak, they were really worn and we wanted to get a new set. The previous chairs, though, lasted for a good 15 years! They were made of long-lasting teak wood, and they will still probably last for more years. I found the new Adirondack chairs at the same place- Sam's club- for an amazing price- less than $150 each. I am hoping we get as much use out of these as the previous couple of chairs.
These Adirondack chairs are also made of teak wood and are incredibly comfortable. We're not tiny people, but we fit in them well and they are a relaxing spot to rest. They are not too difficult to assemble- my 10 year old son with the help of my husband put them together in little time! I am so in love with them! We've moved them to the lawn when we've had people over and they look great.
Campfire Meals
At the beginning of the quarantine, our son cooked this amazing one-skillet meal on the fire pit. We need to make it more of a habit because the flavor from the smoked wood chips was amazing. The cast iron skillet worked out perfectly, and I loved it because I didn't have to cook! Find more campfire recipes on Mom's Priority Pinterest board here!
Backyard Fire Pit String Lights
Our fire pit is not neatly manicured, but so peaceful. We love light strands over the fire pit and in the backyard in general! They add an ambience to the yard that makes you want to hang around. Some of my favorites are found here.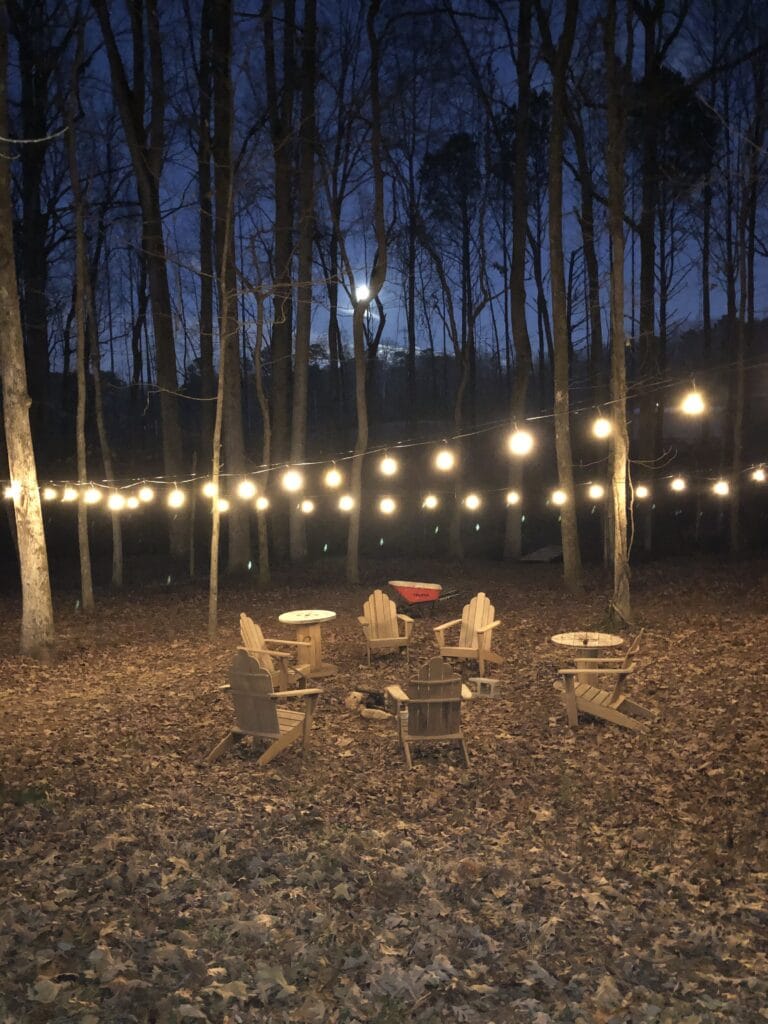 The Adirondack chairs for your reference were purchased online from Sam's Club. If you have a premium membership, you do not have to pay shipping for any orders, which came in handy for these chairs as well as other nonperishable food and toiletry items during this time. These chairs are such a bargain compared to other places I've shopped! We are loving this fire pit and these Adirondack chairs and hope we get 15 years out of these at least like we did our last pair of chairs! For other projects we are working in, check out Mom's Priority.