Clinique Bonus Time at Macy's is NOW ~ Don't Miss it!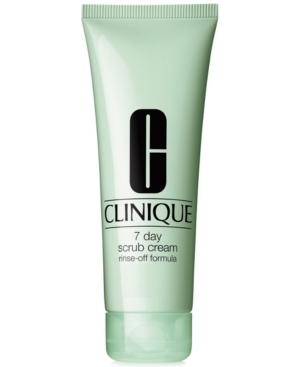 Advertising Disclosure: This post includes affiliate links. Please see our Privacy Policy and Disclosure for more details.
Choose your free 7pc gift with any $29 Clinique purchase (A $100 Value) This is the easiest way to buy your makeup! You don't even have to find time to go shopping. Simply go to Macy's online by clicking the picture to the right, and order your needed items. Spend just $29 and the bonus gift is automatically added to your bag. If you spend $55, you get to choose additional items like a large eye shadow for free. Choose your free 2piece beauty duo with $55 Clinique purchase. Shop now at Macys.com! Valid 3/27 through 4/9
If you wear Clinique, it is so simple to order online with free shipping and have your makeup delivered to your door! It doesn't get much simpler! Or faster!
Clinique Products
I have been approached multiple times to get on the multi-marketing bandwagon with another skincare provider from other women, and my answer is always no for several reasons. The primary reason is I have no interest in switching. Clinique products have been good to my skin for many years, back to the teenage years when my skin needed lots of help! I think many in my generation grew up on Clinique, as our moms used Estee Lauder! No reason to change a good thing! Also, I am thankful for the ability to easily purchase my Clinique makeup without making a trip to the mall. Ordering online is so simple, and your makeup typically arrives at your door within 2 days. Ordering Clinique on Macys.com is so simple- why complicate it? While you're on macys.com, check out the sales in other departments and get free shipping with any beauty purchase.
This bonus only runs through April 9, so make sure you order your makeup today! Free 7-piece Clinique Gift with qualifying purchase! One per customer, while supplies last. Shop now at Macys.com! Valid 3/27-4/9.
---
Advertising Disclosure: Some tips include links where Mom's Priority receives an incentive per click or per purchase. For more information, please see our Privacy Policy and Disclosure.