Advertising Disclosure: This post includes affiliate links. Please see our Privacy Policy and Disclosure for more details.
---
Farmhouse Decor is relaxed, inviting, and inexpensive to achieve. While it started out as a style only seen in rustic, rural farmhouses, the style has evolved to be achievable for anyone. If you are looking to make small updates to your home, farmhouse decor items are fun and easy to include in your rooms. Here are 9 must-haves for farmhouse décor.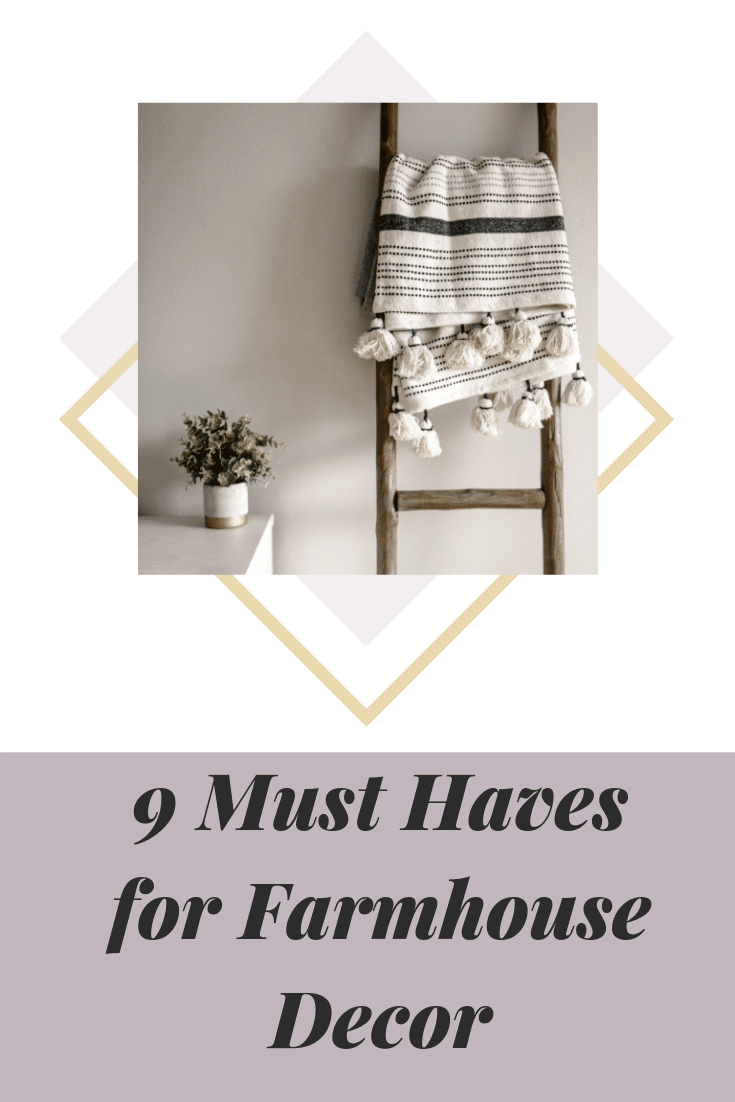 Inspirational quotes on simple signs
Make your home feel warm and inviting with simple reminders. This sign from Walmart is perfect for farmhouse décor.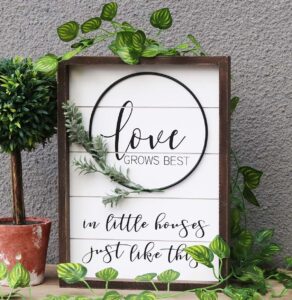 2. Monogrammed family name signs
Etsy has a great selection of homemade and custom signs for custom farmhouse décor.
3. Casual throw pillows
These throw pillow covers were super inexpensive and an easy way to change out décor for the seasons. If you have the pillow inserts already, you can order this 4-pack on Amazon for cheap and have a new farmhouse look in several days.
4. Wooden ladder
We were fortunate to have my son and dad build a ladder just like this one for our basement farmhouse bathroom, but you can buy this one on Amazon. Hang towels or blankets over the rungs to make it useful for your space.
5. Galvanized olive bucket
I just love this olive bucket set It is so versatile and farmhouse style.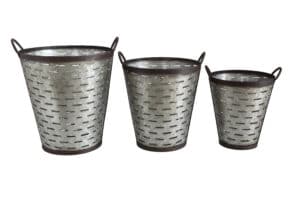 6. Your family initial
Anything galvanized is perfect for farmhouse décor, and this letter would go great on a collage wall.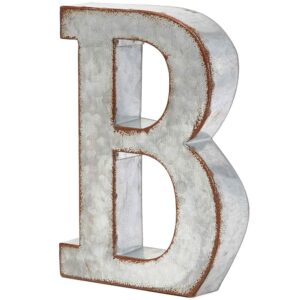 7. Natural boxwood wreath or magnolia wreath
Natural wreaths are a great way to bring the outdoors in without the mess. This particular one is made from preserved boxwood, so it needs to be misted every couple of weeks with water to stay looking fresh. We have this one and it is holding up beautifully.
8. Buffalo check napkins and tea towels
Buffalo check is so farmhouse chic, and I love the casual style, especially for Spring.
9. Farmhouse Décor Tobacco basket
Perfect for a mantle, hung on the wall, or set on the coffee table, this tobacco basket is definitely farmhouse style.
Farmhouse décor is about living simply, and more than anything, being grateful for what you have every day. Make your space beautiful with your own touch. Add some of these or none at all, but just enjoy your home and time with family. For special offers from the retailers mentioned above and others, check out our deals page.